Content Marketing
Traditional marketing is becoming less and less effective minute by minute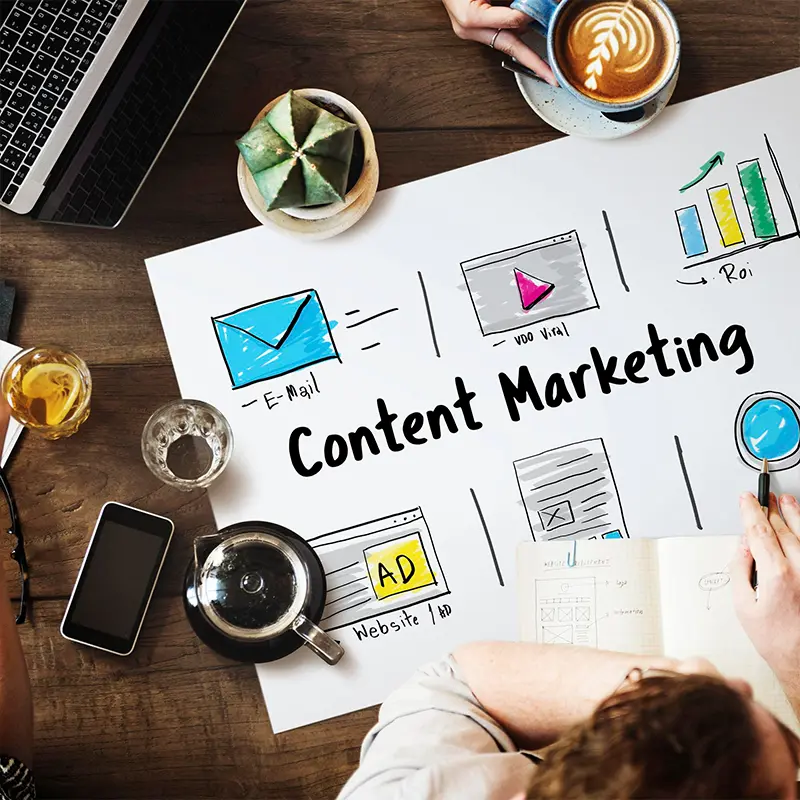 Content is the king
Traditional marketing is becoming less and less effective minute by minute. In this digital world, there's always cooking SOMETHING NEW. Content Marketing is the planned marketing approach that focuses on creating and distributing valuable and relevant content that can attract and retain the targeted audience. The main aim is to sell the content that brings the business to you. Content Marketing is an essential part of marketing irrespective of what type of marketing tactics you use. There are many types of marketing for which quality content is required:
Social Media Marketing
Content marketing
Search Engine Optimization
Press Releases
Graphic Designing
Inbound Marketing
Pay-Per-Click Campaign
Content Marketing
By directly connecting us to our target audience Content Marketing helps to bridge the gap between a brand's consumers and suppliers. At Mediamellow, we aim at taking your business to the appropriate audience. We work religiously to attract the clients your company requires. We create suitable content for your company's brand establishment. By doing thorough research about the brand and the market dynamics we create content related to your business and its services. We, at Mediamellow, not only aim at selling your business but also at establishing a relationship between your business and your audience. This is done via providing appropriate content for blogs and articles. We work on writing and distributing articles related to your company in order to generate traffic towards your website. This helps your business to reach its targeted audience.